The best thing about fighting games is that there are so many different themes and genres to enjoy. From the classic Tekken to the hyper-realistic UFC, plus a whole lot in between, Xbox One players have a wide selection to choose from.
To help you along the way, here are our top 4 Xbox One fighting games that you should be playing in 2019. We'll also give you a teaser about upcoming smash hits set to be released before the end of the year too.
4. Tekken 7
No entry on fighting games would be complete without mentioning one of the genre-defining behemoths in the category, Tekken.
Tekken 7, developed by Bandai Namco Studios in 2017, rewards the loyalty of diehard fans with a thrilling 3D fighter boasting reworked battle mechanics. This game is available for Fierce Gaming PCs. The transitions from cinematic cut-scenes to gameplay are seamless and does justice to the gripping storyline of Tekken 7.
Once you've exhausted the extensive story-mode and mastered the arcade gameplay, you can test your mettle by heading online. Take all those combos and skills to the rest of the world and see just how far you've come in mastering Tekken 7!
3. Dragon Ball FighterZ
For all those Dragon Ball fans out there, Dragon Ball FighterZ offers the ultimate experience to be part of the face-paced action of a Dragon Ball showdown!
If you've been let down in the past by attempts to capture the crisp Dragon Ball Z then this game, developed by Arc System Works, has quelled most of that disappointment since its early 2018 launch.
In previous years, it's been left to other games to drive the franchise forward – such as fan-driven servers and mobile apps. If you're a casino fan then you may well have even relied on the Dragon Ball Reels slot machine!
Dragon Ball Reels (TopTrend Gaming) . Find a site where to play it with the help of Casino Professor
However, Dragon Ball video games are back on the map as of 18 months ago. This 2D experience offers a dynamic and immersive experience to be one of the best anime fighting games for Xbox One ever:
3v3 team brawls
Special moves
8 DLC characters
Quality visuals
Suspenseful music
Whether you're looking to live out your fantasy of going super Saiyan or blasting your opponents away with a "Ka-me-ha-me-Ha!" beam then you definitely need to check this award-winning instalment.
2. EA UFC Sports 3
We all tune in to catch the big showdown in the UFC octagon – grabbing some beer and wings before buckling down for a belter! Nowadays, thanks to EA Sports UFC 3, you no longer have to sit back and watch the action happen – you can jump in and take a few swings yourself!
The way that the UFC 3 career mode goes is pretty standard in fighting games such as these: go from zero to hero. Rather than one static storyline, each decision you make impacts your slog to the top of the leaderboard too.
It has faced backlash for its inclusion of loot boxes – the much maligned feature which allows you to purchase the chance of getting skills/in-game upgrades using real money – but this is only in the Ultimate Team mode and not multiplayer.
In terms of gameplay, the striking is so life-like you'll have to shake it off before you take another swing. Also, in classic EA Sports fashion, they've managed to nail down the official brand with Conor McGregor as the cover fighter.
1. Injustice 2
When the bat signal rises into the night sky, all the residents of Gotham know what's coming…
Injustice 2 signals the DC fan in all of us to answer the call and bash our way through the toughest superheroes the DC universe has to offer! This Xbox One fighting game offers punchy graphics, a knockout story mode, and gear accruement mechanics to keep the journey of a hero fresh and exciting.
You'll get to play as some of your favorite DC heroes and villains, whether that be calling upon the power of the oceans and its denizens as Aquaman, forcing your opponents to descend into madness as Scarecrow, or laughing your way to victory and mayhem as the Joker.
Injustice 2 does not skip a beat, the only question is will you answer the call?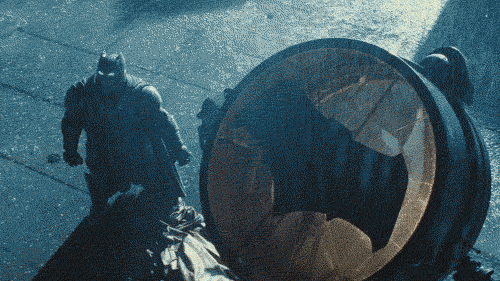 New and Upcoming Xbox One Fighting Games in 2019
But what about 2019 itself – are there any good fighting games for Xbox One scheduled before the end of December?
Of course, there are plenty pencilled in, but here are a few that have caught our eye:
Samurai Showdown – Taking place at the end of Feudal Japan in the late 1800's, pulling from history and adding a bit of fantasy, this blend of the historical and fantastic will surely tantalise the samurai buried deep in all of us!
Omen of Sorrow – Caravaggio and Rembrandt aren't usually the inspiration for a console fighting game, but don't let your expectations get in the way for this genre expanding title arrives in 2019.
Stranger Things 3: The Game – A fun 2D beat'em up that takes place in the hit Netflix series world of Stranger Things. Keep an eye out for this fun addition to the fighting game genre!
Streets of Rage 4 – The Streets of Rage series is a classic beat'em which needs no introduction. A fourth instalment of this highly-acclaimed SEGA title is in development – we're just hoping it'll be available on Xbox One!