Cuba Domadores will welcome the France Fighting Roosters on Friday evening in Havana, knowing that another win will see them safely through the WSB Season VIII Finals. The evening will see the two strong teams seeking to reach the finals of the unique team competition, but the Domadores' experienced boxers could prove decisive as they took a slight advantage in Paris last week.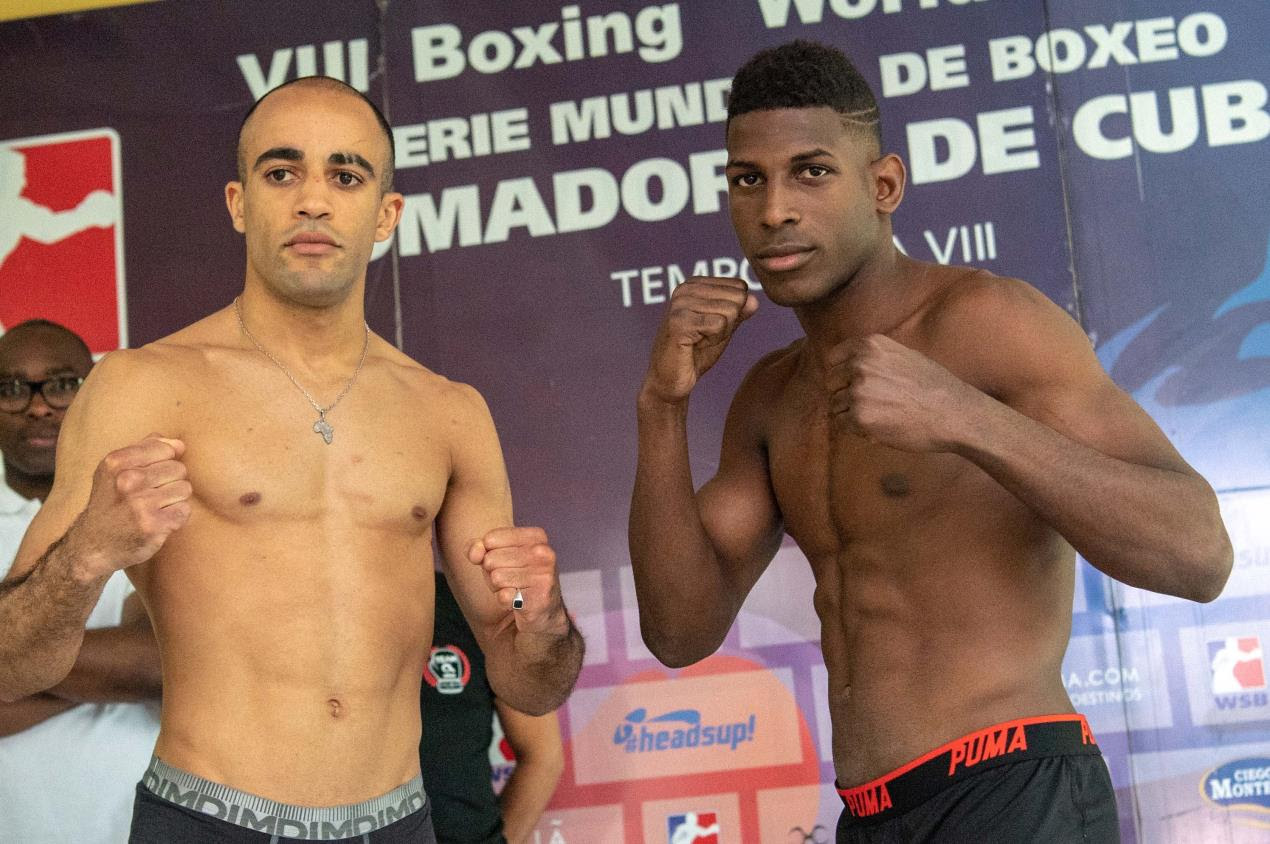 This second leg will see the C1 weight category in action with the light flyweight (49 kg), bantamweight (56 kg), light welterweight (64 kg), middleweight (75 kg) and heavyweight (91 kg) kicking off this week in front of the Cuban fans.
The Cuban squad will be again filled with great talents, including Rio 2016 Olympic Champions Arlen Lopez and Robeisy Ramirez. Another expected bout for the evening is Rio 2016 bronze medalist Erislandy Savon, Cuba's heavyweight veteran.
The Roosters also boast some good boxers including their Rio 2016 Olympian foreigner selection, Samuel Carmona. The Fighting Roosters will need a 4-1 win to reach the finals, as the French team is going to this second leg without a tiebreaker boxer.
It will be a tough match for the French team in the Cuban squad's familiar environment, with the Cubans not having dropped a single bout all season in Havana's Coliseo Ciudad Deportiva venue.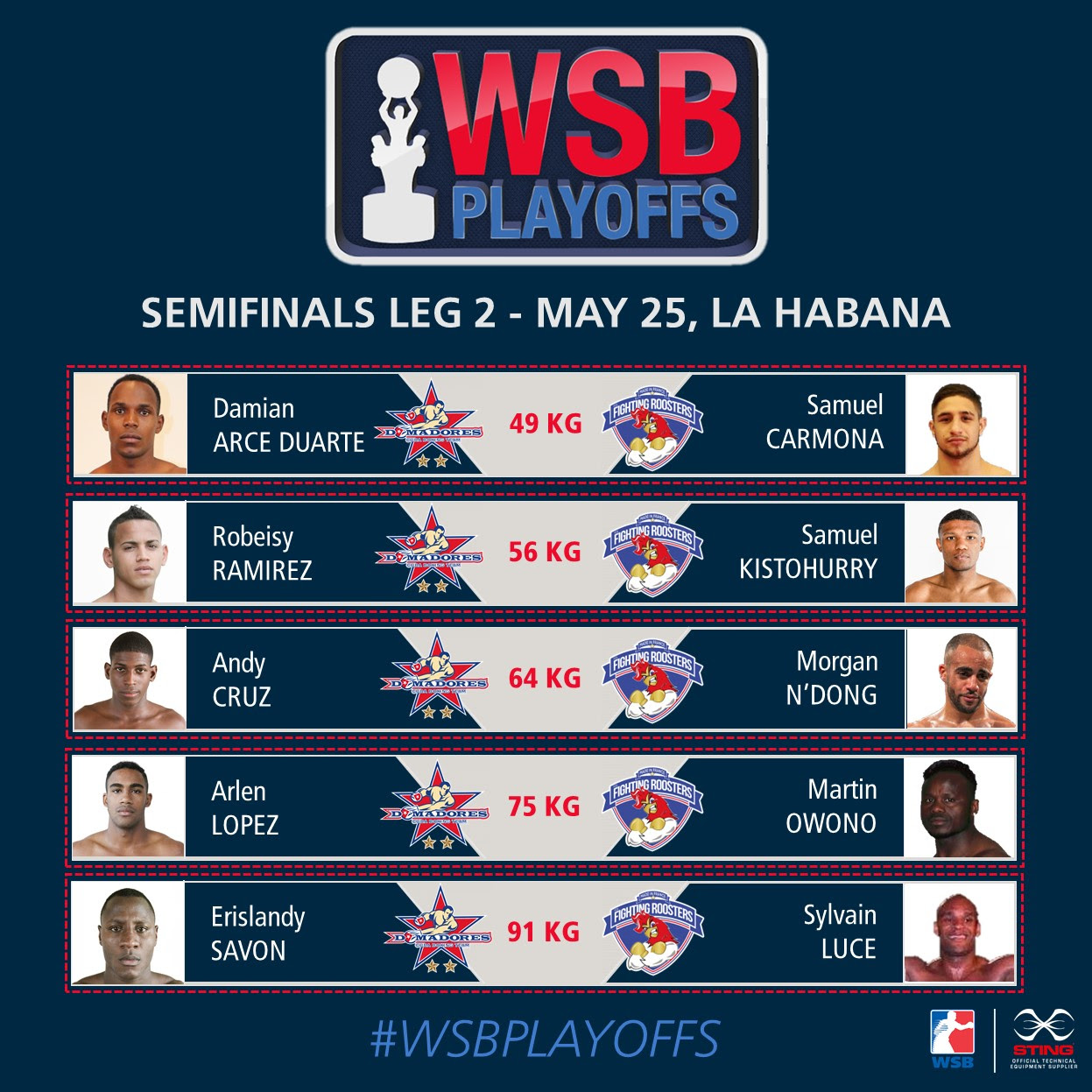 Cuba Domadores vs France Fighting Roosters Date: Friday, May 25th Venue: Coliseo Ciudad Deportiva, La Habana Time: 20:30 GMT -4 Watch LIVE on WSB Facebook