Russian Patriot Boxing Team welcomes China Dragons on Saturday for a Week 9 boxing night
Patriot Boxing Team goes up against China Dragons on Saturday for the second time in Season VIII, both teams chasing for a place in the Play-Offs. During Week 8 match we saw how Patriots put on a show in Nanning City as they beat the Dragons 4-1. This time teams will face each other it is in front of the Russian fans in Oryol city and it will guarantee an exciting boxing action.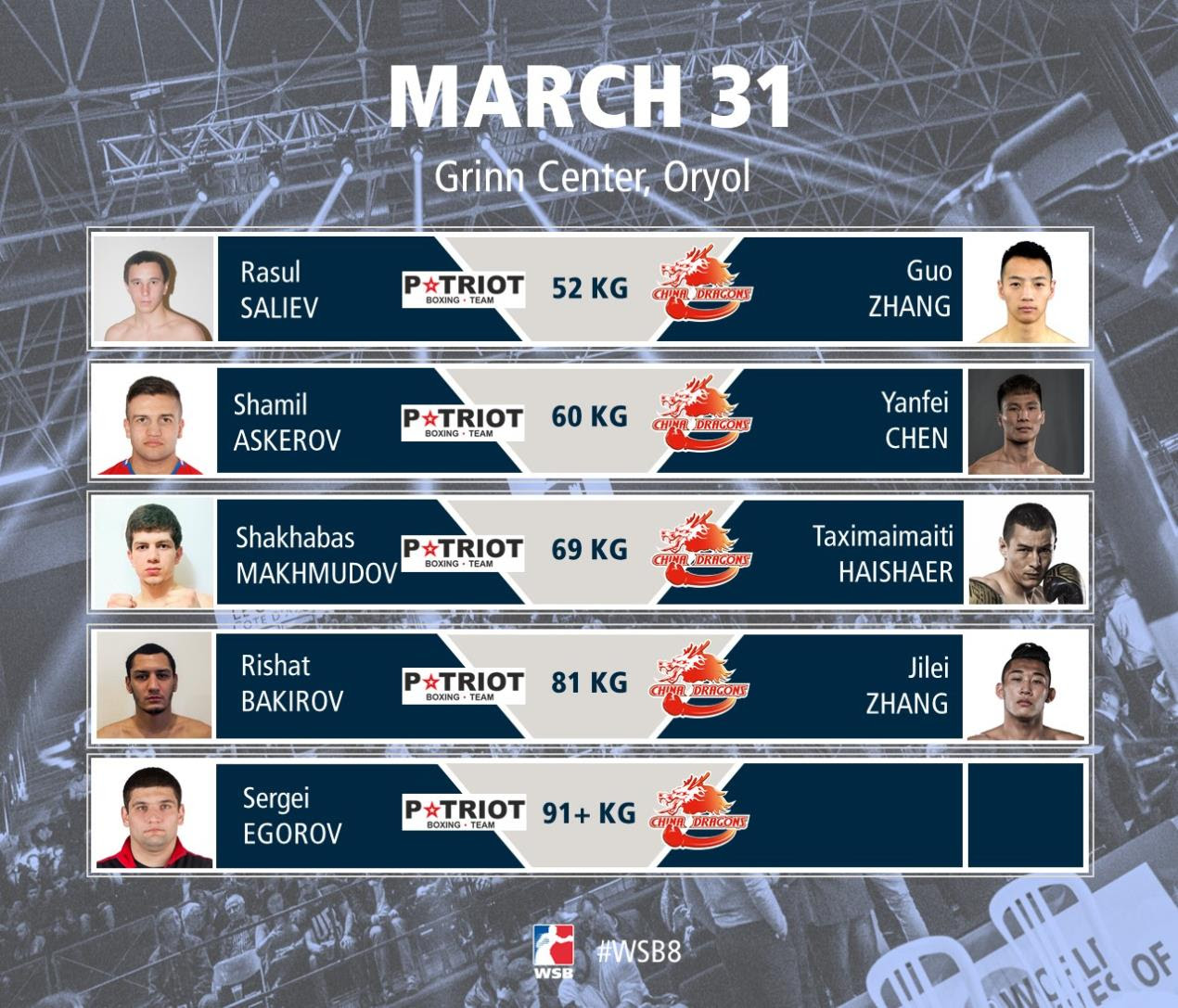 World Series of Boxing (WSB) is a unique team boxing competition and one of the most exciting sports leagues in the world. Beginning in February 2018, Season VIII sees 12 teams compete in three regional groups; America, Europe and Asia, with home and away matches, consisting of five bouts each, between the group rivals.
The top two teams from each group and the two strongest third-placed teams will qualify for the play-offs, which assume the format of four Quarter-Finals, two Semi-Finals and the grand Final.
The world's premier boxing series is a hard-fought competition of unparalleled intensity, speed and power, where boxers compete across five rounds, scored using the 10 Points Must system.
Season VIII is set to build on the enormous success of Season VII, and features the stars of the 2017 AIBA World Championships and Rio 2016 Olympic Games. WSB boxers accounted for 23 Olympic medals at the Games, including 6 golds, adding an extra dimension of excitement and competition for both the fans and the boxers.